When the diagnosis is Alzheimer's or another type of psychiatric disorder, legal action is necessary. It is imperative to establish or update your legal plan.
In Georgia, an advance healthcare directive should be established, where a person posses the ability to act legally competent.  An elder law attorney can assist.
Mental health legal tools are used to help the family manage psychiatric disorders, such as dementia or psychosis, and developmental disabilities, where a person does not possess the ability to act in a legally competent manner and requires treatment and/or another person to act in his or her best interests.
Legal dilemmas involving mental disorders and the need for guardianship demand an attorney who understands the struggles of conditions like dementia. At the Major Brown Law Firm, we specialize in probate cases involving mental disorders like Alzheimer's, dementia, and also addiction.
Getting treatment is a huge problem in helping a loved-one suffering from psychiatric disorders like dementia or Alzheimer's.  Often the disorder or addiction hinders their ability to get the help they need on their own. The condition may be so severe that the affected person strenuously rejects the idea of treatment.
There are legal solutions to this problem. Major Brown Law, LLC will navigate the legal process for you. We will request the court empower you to help the ones you love get the help they need. This process works with the justice system to put the power in your hands permanently or temporarily.
If you have a loved who needs help for psychiatric disorders or addiction call Attorney Brown at 678-761-0154.  She will discuss your case with you. You may be eligible to obtain court authority to get treatment for your loved-one.
Healthcare providers can only do what the patient authorizes. However, a court of law can put you in control to get help for your family member.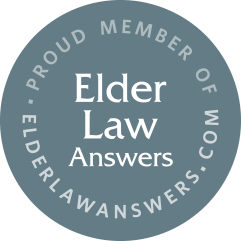 To get started call Atty. Zainab "Z" Brown at 678-761-0154 or submit this form to reach her.